Tempesta Web Engineering, LLC is a web marketing and software development company that works with businesses to help with Youngstown Ohio Web Design.
For over five years we have been developing for your customers' site layouts and software solutions that are visually striking, efficient, and simple to use. We engineer elegantly built websites with clean coding, which gives your customers a smooth online experience. The personalized work of Youngstown Web Design based, Tempesta Web Engineering includes fully encompassing web design (mobile-ready), content management systems, e-commerce, search engine optimization SEO, and website hosting. WordPress, WooCommerce, JavaScript, jQuery, HTML5, Flash, PHP, MySQL, ASP.Net, and MSSQL are our specialized fields of expertise. We are a strong, creative organization with the adaptability to help our customers create inventive, customized SEO websites to help their business grow.
Our services include website design, web application development (ASP.Net and PHP), eCommerce websites, search engine optimization (SEO), fully managed web hosting.
Why Tempesta Web Engineering?
We are creators and artists
We were founded by a community of software developers, so imagination is at the core of all we do. Our websites are always exclusive and up-to-date.
We are engineers
We have appointed a team of young designers to bring original innovation along with strong coding. Our business excels in all areas from laptop to smartphone.
We're the people of Ohio!
We are an Ohio-based business and are very proud of our region. We are growing and are looking forward to the success of other Ohio firms.
We are experienced
Our business places the customer first. We are on schedule and within budget to help you boost your output.
We are the web developer pioneers of Youngstown
Our Youngstown consumers know that Tempesta Web Engineering is a partner to help them relay their messages to their clients – web sites, branding, publishing, all we can think of! We love to partner with our consumers in Youngstown because nothing is better than helping Ohio prosper. Our work is creative, inventive, and performed with years of practice.
In the center of the rust belt is Youngstown, less than 40 miles from Tempesta Web Engineering of Warren, Ohio. We hope our work will impress you and our goal is to ensure that you are fully pleased with our work in developing your website and software projects.

Website Design
Designing a simple web page is easy. We focus on making sure your Youngstown OH website design and e-commerce website design looks beautiful while bringing in more customers for your business. Our SEO and SEM marketing tactics help more customers find you. That means you can focus more on your business, and less on finding new leads.

Website Development and E-Commerce
There is a difference between a web designer and a web developer. With Tempesta Web Engineering, you get both! We can help with your e-commerce website design in Youngstown Ohio, as well as your other business applications and infrastructure management.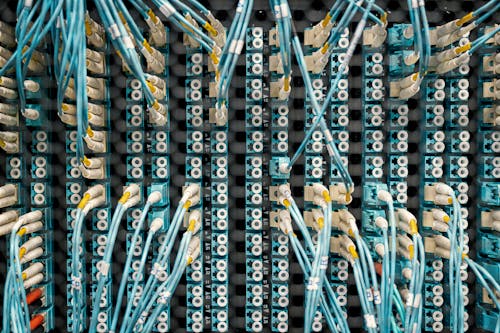 Website Hosting
Just like most teams, sometimes programs don't want to work well together. With Tempesta Web Engineering, website hosting in Youngstown Ohio is relatively painless.
We have
experience
with
Amazon
AWS,
Microsoft
IIS,
and
Linux
Apache, so we can solve problems you don't even know exist yet!

Contact us today for more information on web design