Web App Development and Web Design in Warren Ohio
If you're a business in need of a website that not only looks great, but also gets actual website traffic, we are the company for you. Let's chat for a minute about web design in Warren, Ohio, and how we can help your business.
Warren, Ohio is a bustling community in the great Midwest Rust Belt. It is home to over 40,000 people, with a multitude of locally owned businesses, from barber shops, beauticians, engineering companies, and restaurants, to law firms, construction companies, and healthcare professionals. Many of our loved ones work and reside here, including people who work in its administration, law enforcement, and more. We're happy to offer web design services in Warren, Ohio for our friends, families and neighbors. We look forward to helping others get to know your local business through a well-designed website that not only shows off what you can do for your customers, but also allows you, as a business owner, to spend more time running your business.
More Useful Links
Interesting Facts
Did you know that Neil Armstrong's took his first flight in Warren, Ohio when he was only 6 years old. There is an actual half-scale replica of the Apollo lander here and it's pretty cool!
The Packard Music Hall, built in 1942, is a wonderful local venue that hosts a multitude of entertainment and cultural programs. It is well known around town for having a splendid fireworks display every year, as well as being home to the Warren Civic Music Association and the Warren Philharmonic Orchestra, and many other local organizations.
Warren was founded 1798, and became the county seat for Trumbull County in 1801, which at that time spanned the entire Connecticut Western Reserve. Since it was founded, it has grown from a community of 600 people to the over 40,000 people who currently call Warren, Ohio home.

Website Design
Designing a simple web page is easy. We focus on making sure your Warren OH website design and e-commerce website design looks beautiful while bringing in more customers for your business. Our SEO and SEM marketing tactics help more customers find you. That means you can focus more on your business, and less on finding new leads.

Website Development and E-Commerce
There is a difference between a web designer and a web developer. With Tempesta Web Engineering, you get both! We can help with your e-commerce website design in Warren Ohio, as well as your other business applications and infrastructure management.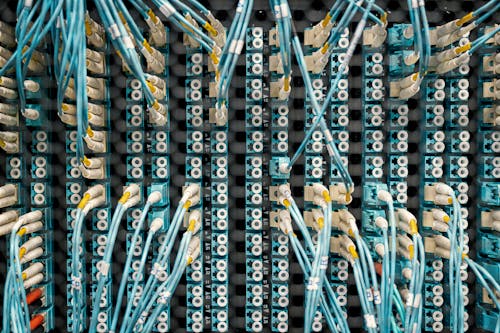 Website Hosting
Just like most teams, sometimes programs don't want to work well together. With Tempesta Web Engineering, website hosting in Warren Ohio is relatively painless.
We have
experience
with
Amazon
AWS,
Microsoft
IIS,
and
Linux
Apache, so we can solve problems you don't even know exist yet!

Contact us today for more information on web design